Join us as we explore the avenues of faith—whatever gets us thinking and talking. Discover practical tips and seasonal topics, favorite things and religious traditions. Learn more about the people and ideas that lift our spirits, encourage us to ponder and sometimes simply make us smile.
Modern Shabbat – The Jewish Friday Night Dinner
0 comments / Posted by kristin spear
In big cities like Los Angeles and New York, you might find a group of modern Jewish adults and their non-Jewish friends gathering for dinner in their favorite restaurant. This dinner is Shabbat and the chef has prepared a special menu for them including a slow-cooked meal, loaves of challah bread and candlelight. These are the modern renditions of the Friday night Shabbat dinner which includes new friends, old traditions, and delicious food.
Around the world, people are doing the same thing at home. Gathering their closest friends and family or inviting guests who are new to the experience or perhaps aren't Jewish but want to participate in this dining ritual. For those who haven't attended here are the basics:
Shabbat begins at sunset.
Two candles are lit: representing the two commandments REMEMBER and OBSERVE.
There is a festive and leisurely dinner-by candlelight. Then the man of the house says a prayer over the wine sanctifying Shabbat.  There will be a prayer recited for eating challah bread and then the family eats dinner.  Foods are usually slow cooked or stewed since cooking is prohibited during Shabbat.
After dinner, the grace after meals is recited to the sounds of upbeat music.
There is a great blog called theKitchn which is a lifestyle blog and has a fantastic  Shabbat Dinner Menu which could be served at any time of year. The recipes are ones we love like Moroccan chicken and grilled zucchini. Remember we love all things Moroccan at FaithHaus!
Now a few suggestions on where to buy your hosting essentials…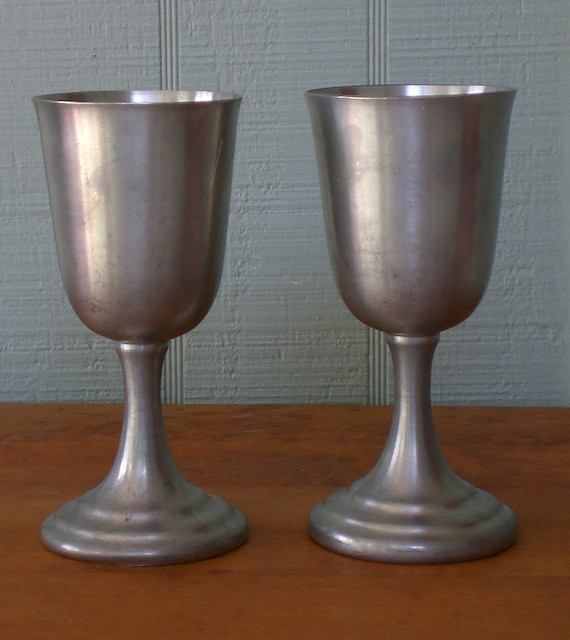 The Goblet. New for you as there are many of these on Ebay to choose from. Pewter is classic and timeless and if you are lucky you will get one pre-monogrammed. $10 and up.
The Candles. Obsessed with this candle no matter what the occasion. This is the Madison from Revolution Design House and they are hand poured in Portland, Oregon. It's a candlestick candle and the WHOLE thing burns, down to within one inch of the bottom. So cool. They are made of beeswax with cotton wicks for a pure burn for over 16 hours. $24
The Challah Bread. We suggest buying from your local bakery. But you need something to put your challah on and under. We love these options from Jboutiq. Handwoven by a women's group in Latvia, these linen challah bread covers can do double duty and get softer with age. $35.  Each bread board is a unique slice of Oregon burl maple- no two alike. $85 and up.
The Crock Pot. The best $35 spent ever. Trust us, if you don't already have a crock pot these are a life changer. Kohls
Header photograph credit Thomas J. Story
The post Modern Shabbat – the Friday night dinner appeared first on FAITHHAUS.
Comments